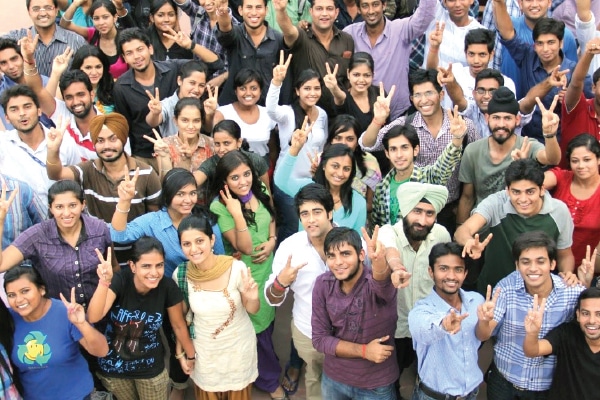 Railway department is India's largest network and many lakhs of people have been employed in railway jobs. Getting jobs is railway is not at all easy that needs eligible qualification; pass out in the written and personal interview. Railway recruitment board (RRB) conducts all railway exams. Every year the department calls out to fill vacancies against many posts and the announcement is made from time to time.
Several decades ago, there was a custom that a railway employer would recommend his relatives or others for railway jobs. But, now in the current scenario, every post is being filled up with the most eligible candidates to prevail their service throughout India.
In the year 2016, Indian Railways made some developments in the network as follows:
In order to improve the quality of General class, Railways rolled out "Deen Dayalu", the first modern unreserved coach with excellent facilities like mobile charging points, potable drinking water, bio-toilets in the express and mail trains.
Besides the water filtration, the coach is equipped with cushioned luggage racks, extra handhold in doorway area, coat hooks provision.
Railway Minister Suresh Prabhu flagged off Gatiman Express, a semi-high speed trains in the country which will cover the 200 km Distance between Agra and Delhi within 100 minutes.
Gatiman Express is well equipped with a 5,500 HP electric locomotive, Eight AC Chair Car Coaches, Two executive AC Chair Cars and it has a high energy braking system, GPS-based passenger information, automatic fire alarm, and sliding doors in each coach.
Passengers always feel distressed about the poor quality of food offered in the trains. The Privatisation of catering in trains brought in Startups such as TravelKhana, a NCR Noida based startup has been striving to offer good food to the passengers as they like and they can choose the menus as from restaurants. It acts as a marketplace that makes the railway passengers buy meals of their own choice, from a variety of restaurants on the platform. Besides, the train passengers can order pizza, burger on the Indian Railway Website and they will be delivered to their coaches.
Indian Railways and Google joined hands with Project Niligiri. It aims to set up WiFi hotspots over 400 railways stations in India. Passengers may access the free facility by verifying mobile number with One Time Password sent over SMS.
SSP Catering India and IRCTC collaborated in setting up a five-star waiting lounge for the passengers at NDLS. IRCTC Executive Lounge tied up with Leela Palace and other hotels to offer a home-like comfort, hotel-like luxuries at an affordable price. People can logon to IRCTC website to book their stay for the waiting timings online.
The Indian Railway introduced a light train called "Spanish Talgo" consuming 30% less energy. The Spanish Talgo covers 2 executive class cars, 1 power car, 4 chair cars, 1 cafeteria and a last coach for staff and equipment only.
Do you want to be a part of such a huge network, like to live with all amenities? Then prepare for Railway jobs with the best guidance.