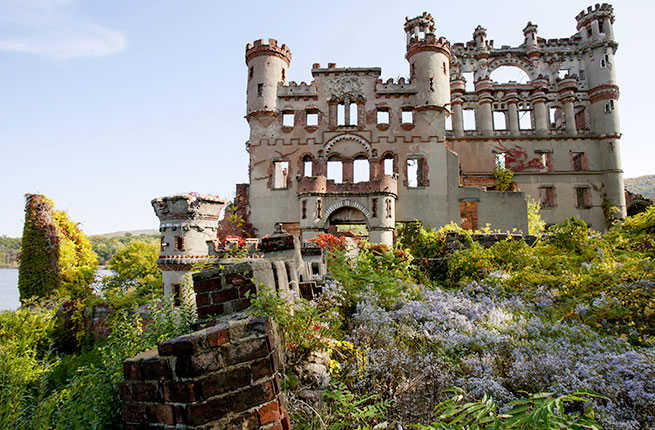 If you are a lover of all-things art then Los Angeles is the ideal vacation destination. Jam-packed with galleries, theatres and more, the city is proud to be home to some of the world's best artwork.
Once you've booked your villa in Los Angeles you can start to think about which galleries you would like to visit, and which exhibitions you would like to see. The good news is that you'll find a lot of information about some of the best galleries and exhibitions below:
The Mistake Room
Located at 1811 E. 20th Street, The Mistake Room should be one of the first art galleries you should visit. Showcasing international artists who have never displayed their work in Los Angeles, this exhibition space is a must-visit. The Mistake Room believes in letting the artists and creators express themselves and they are proud to show off a wide range of works and exhibits that you're unlikely to see anywhere else. Entry to the gallery is free at the time of writing, but you may want to think about donating a few dollars if you can.
MaRS
Otherwise known as the 'Museum as Retail Space', MaRS is located at 649 South Anderson Street on the East Bank of the river. Previously home to a distillery plant and then an illegal marijuana nursery, the site is now home to some very interesting works of art. With a reference to some of the most basic supermarkets out there, and housed in a 6,000 square foot commercial building, MaRS is certainly a unique art gallery.  Open Tuesday through to Saturdays from 12 pm to 7 pm, if you are a lover of all-things shop-related, and you're also a fan of art, this is the place to be.
While MaRS may not come across as a completely serious gallery, it certainly is and visitors will soon get a glimpse of some unique works of art once they have made their way through the store at the front of the building. Well worth a visit if you're looking to see an exhibition that's a little different, but thought-provoking at the same time.
MACCARONE
Found at 300 South Mission Road, MACCARONE has been based in Los Angeles since 2007, and with 35,000 feet of exhibition room in addition to a 10,000 square foot sculpture garden, this gallery certainly has a lot to offer. The gallery itself looks something like a modern and clean warehouse with its white walls and ceiling. The paintings are not displayed on the walls, rather they are displayed in frames that are attached to the white-like floor. Expect to see some modern pieces and a lot of contemporary work by local and international artists.

Exhibitions do tend to change from time to time, so if there's something you absolutely want to see it's worth working out when you need to be in the area.
Smart Objects
Found at 1828 West Sunset Boulevard, and open Thursdays Through to Saturdays Smart Objects really is a gallery that you need to visit. One of the intriguing exhibitions that this gallery displays is the Google Art Project that shows the Google Earth camera being caught in the reflections of various museums.  Dedicated to post-internet art, the exhibits work to explore the relationship between people and technology. If you get the chance to visit this gallery you must do, it really is something else.
Kayne Griffin Corcoran
Located at 1201 S La Brea Avenue, and home to some minimalistic art as well as some very intriguing sculptures, Kayne Griffin Corcoran was one of the first blue-chip galleries in Los Angeles. Housed in an impressive 10,000 square foot building, and previously home to an auto shop in the 1940's you should expect great things when you arrive there, and you will not be disappointed.
The exhibitions tend to change every month or so, but they are all worth a visit simply because they tend to be quite unlike many exhibits you will see anywhere else. If you like your art that has a touch of minimalism, with some contemporary pieces thrown in, you need to head to Kayne Griffin Corcoran.
Dream
If you would prefer to see some art that is housed in a hotel, you need to head to Dream. With glamour, style and art coming out of its pores, Dream is a chain of hotels that will surround you with beauty every waking hour. Inspired by the glamour and innovation of the Hollywood Hills, the hotel works to erase the boundaries between the outdoors and the inside. It also seeks to offer guests a touch of class and sophistication while helping them to discover a new level of appreciation of art, even if it is in your hotel room. Situated at 6717 Selma Avenue, and quite unlike any hotel or galley you will have stayed in or visited, Dream is the ideal location for lovers of all things arty, opulent, and beautiful.
No matter whether you love art that was created hundreds of years ago, or you prefer more contemporary pieces,  Los Angeles has it all. Full of vibrant and exciting galleries that showcase works from all around the world, there really is something for everyone. Once you have booked your villa try to find out which exhibits will be on display when you're in Los Angeles, so you can make the most of your time here.