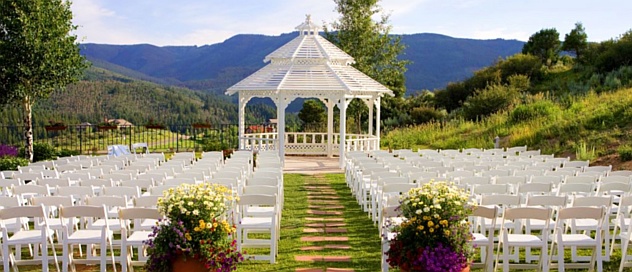 The perfect wedding is made up of three elements: food, music, and venue.
Out of these three components, it is safe to say that the venue is the most crucial. After all, it is the primary, base element that will house all the other aspects that make your wedding successful and memorable.
If you make the mistake of choosing the wrong venue, you will end up celebrating your big day in a place that you, your spouse-to-be, and your guests will find uncomfortable and inconvenient. It might be a place that does nothing to complement or enhance that essential romantic vibe you want for your wedding.
Since the venue plays a vital role in making or breaking your wedding, you have to be 100 percent sure you will choose the best one. With numerous options to select from, be prepared to spend a lot of time and effort in researching and narrowing down your options.
Finding the perfect wedding venue, however, doesn't have to be quite a challenge. You will have an easier time selecting the ideal location by following the tips shared below by a leading provider of wedding services in Dubai:
Determine the look and feel you want for the wedding
One of the most important things you have to do during the first stages of planning your wedding is to sit down and talk to your fiancé about the look and feel you want for the venue on your big day.
Do you and your spouse-to-be want something rustic and natural, or perhaps something more elegant and sophisticated? Do you want a traditional or modern setting?
By getting everything out in the open, you will narrow down your options efficiently and quickly.
Finalize your guest list
The number of guests you are expecting should be one of the most crucial elements you have to consider when choosing your venue.
Your wedding venue should be the right size for your number of guests. If you are expecting a lot of guests and you rent a place that is too small, everyone will feel cramped and uncomfortable.
On the other hand, if you hire a place that's too big for the number of people you invited, the atmosphere will feel dull and too formal.
To avoid these two issues on your special day, aim to finalize your guest list or come up in advance with a rough count of all the people you are expecting to come to your wedding.
Consider the location
The location is also a vital element that you have to factor in. Couples typically have a desired city or specific region in mind right from the start, perhaps because they love the weather, the attractions, or the overall vibe of the area. Also, some couples choose a location that holds sentimental value for them.
On the practicality side, accessibility is an important factor that you have to consider. In case a number of your guests will be flying in from distant places, try finding a wedding venue near the airport and is easily accessible by road.
If your wedding ceremony and reception will be held at two different sites, make sure they are in close proximity to each other as well to avoid inconveniencing your guests.
As much as possible, consider your guests' comfort and convenience when choosing your final venue.  
Factor in your wedding date
If you and your fiancé have already decided on the date of your wedding, check the availability of your shortlisted venues for that particular day. In case the site has already been booked on your chosen date, you will have to look for another one or pick another day for your marriage ceremony.
If you can be relatively flexible with the date of your wedding, expect to have more options available in terms of venues.
Visit your shortlisted venues more than once
The first inspection of your shortlisted wedding venues will help you narrow down your list further. However, to be sure that you are considering the right places, visit these venues two or three times.
On your next visit, ask yourself if the venue still has the same charm. Check if it fulfills all your logistical and aesthetic requirements as well.
Your final venue should be the one where you can envision yourself having the perfect wedding.
Finalize everything with your wedding planner
Finally, if you are working with a wedding organizing company, make sure you visit your shortlisted venues with your planner.
Your organizer will immediately come up with plenty of ideas on how to transform the place to meet your vision. More importantly, your planner can help you iron out all the details with the venue provider and start working with them so that you will have more time to spend on getting pampered for your wedding.
If you want to spend less time looking for the ideal wedding venue, and more time on getting ready for the day you say "I do" to the person you will be spending the rest of your life with, make sure to follow the tips above as soon as you start making plans for your big day.
AUTHOR BIO 
Masha Cain is a founder and a managing director of Fabulous Day Weddings & Events. Masha's idea of having a wedding planning agency came from having a wedding planner at her own wedding. Now, 5 years later, there are over 100 successful weddings designed and planned by Masha and her team.